In between Annfield Plain and East Castle is Greencroft where one of the rail served business on the line was located.
Stephen McGahon says about the photograph on the right: "The chimneys and buildings in the background belong to the Ransome and Marles ball bearing factory . This was opened in 1953, according to the brief mention in G. Whittle's book or, 1954, according to some internet sources.  It became Ransome Hoffman and Pollard around 1970 and closed in 1981 or 1982, not a great time to be putting another few hundred people on the dole so soon after the closure of the steelworks.
The works had a private siding which seemed to be in some sort of use almost up to closure as I remember seeing the odd 16 ton mineral wagon parked there on a few occasions . I don't know what the traffic was, maybe just delivering coal in the latter years, but it may have been substantial in the past judging by the three roads in the sidings."
Greencroft can be found on Google Maps here: 54°51'12.8″N 1°45'04.7″W – Google Maps
Greencroft in the 1960s…
Greencroft in the 1970s…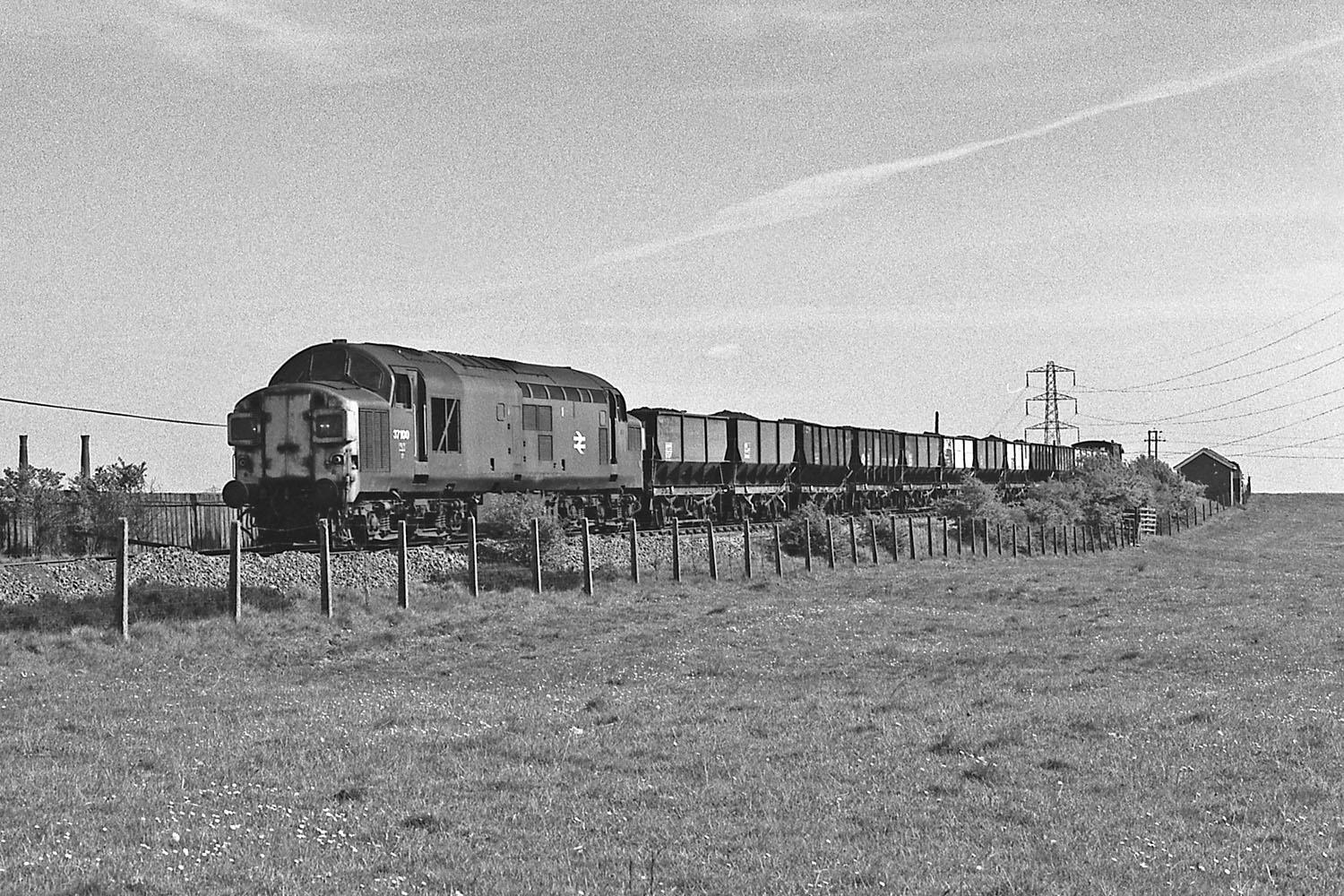 Below are a series of pictures on and around the line in March 1979 (back in the days when we had 'proper' winters) taken by Clive Bennett who lived in a house at Greencroft that backed on to the railway line.
Greencroft in the 1980s…
Track Lifting at Greencroft