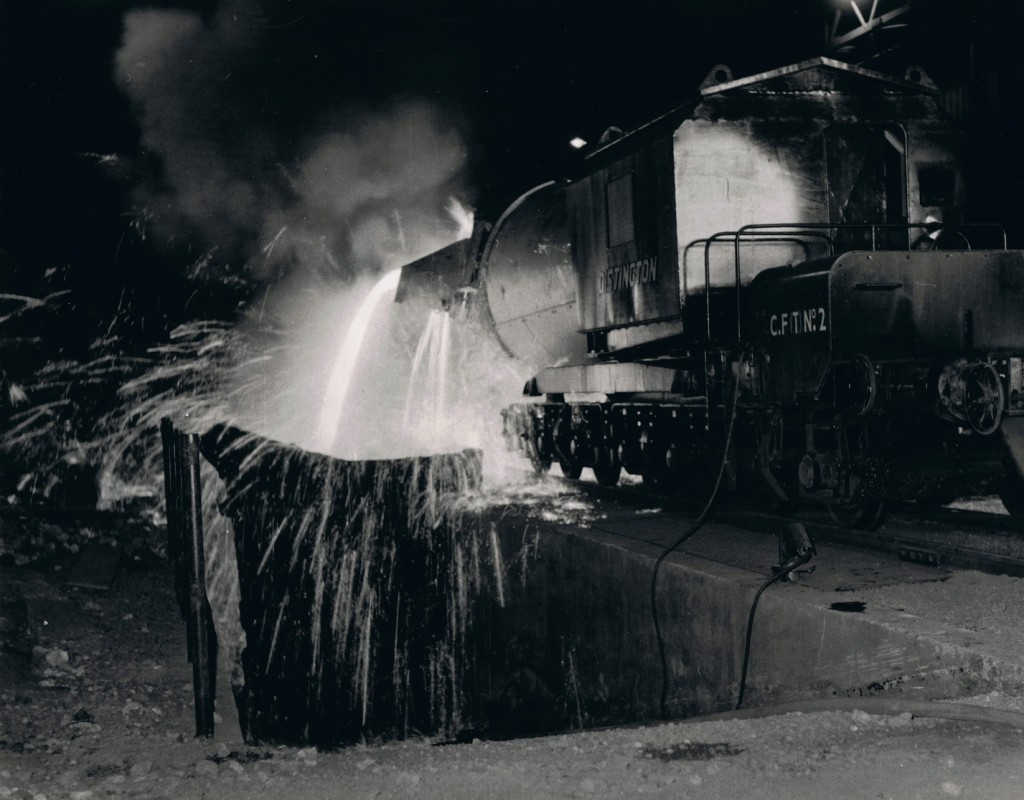 In August 1969, British Steel Corporation (BSC) introduced a daily service of trains to carry molten iron the sixty three miles from the Cargo Fleet Works in Middlesbrough to the steelworks in Consett.
The project was planned by British Rail and the Iron and Steel Division of the Northern and Tubes Group of BSC in order to provide the iron required to maintain the production of steel at Consett while the blast furnaces were being rebuilt.  At this time, the Consett works still featured heavily in the plans of BSC although with the closure of the steelworks in 1980, the rebuilt blast furnaces only saw ten years of service.
At this time, the steelworks at Consett used Basic Oxygen Converters to make the steel and these had to be charged with hot metal.  With the blast furnaces being rebuilt the choice was either to close the plant down or bring hot metal in.  The steel plant at Cargo Fleet was open hearth and could be cold charged so 'spare' hot metal from the furnaces could be used to charge the converters at Consett.
The molten steel was carried in three specially designed 'torpedo' wagons each capable of carrying up to eighty tons of molten steel. The wagons were designed and built to the requirement of British Railways by Disington Engineering Co. Ltd, part of British Steel's Midland Group with assistance from Demag AG. Each wagon was carried on 14 axles with a fully laden weight of 241 tons. Sealed with a special lid and with 15 layers of insulation and an outer skin of steel plate to ensure that the molten iron did not solidify during the journey.
A test train to assess the riding qualities of the vehicles ran on 7th August 1969 consisting of two torpedo wagons and associated spacer wagons with the Hawksworth Western Region Dynamometer car (still in it's chocolate and cream livery) behind the locomotives.
Once the testing was complete, the service ran twice daily, seven days a week for a number of months.
Whilst the test train consisted of two of the torpedo wagons, in service, each train comprised two Type 3 (later Class 37) locomotives working in multiple, three torpedo wagons and three spacer wagons, typically MGR coal hoppers, between the torpedo wagons in order to distribute the load when passing over bridges.
The trains also ran in June 1976.
Here are a couple of videos showing the loading and unloading process for the torpedo wagons: